Mobile Notary Service 678-274-9079 Woodville,Maxey's, Washington Georgia Notary Services, Will's, Power of Attorney's, Car Titles, and More!!! We Come To You!!
Official Closing Agents- Identity Verification and Mobile Notary Services

Official State of Georgia signing agent. We are available 24 hours a day 7days a week mobile notary service throughout Georgia to witness documents on your behalf. Give us a call ASAP, we will be there for you you. You need emergency services? You've got the right agents. We Make it Happen!
Mobile Notary Services in Oconee County, Walton County, Clarke County and many more! Greensboro Notary Services, Bishop, Maxey's, Woodville, Washington Georgia Mobile Notary, Athens Mobile Notary contact us now if you need services.
Call Now for immediate Service!
State of Georgia

678-274-9079

Sponsored Ad
Private Investigator Services, Need to Know? Click Here
Documents Served


Does your home or apartment Invite Predators? www.emergicor.com

Our Mobile ID verification services can help you save time and cost. Our court appointed Notaries can verify Identification, signatures as well as operate as signing agents for your firm. Our core Mobile Notary areas are all cities in and Around Atlanta Georgia. We operate as far north the north Georgia Border and South to the Alabama Georgia State line.
Notary Hotline 678-274-9079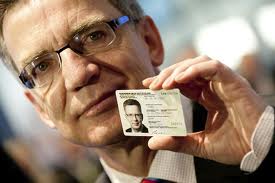 Contact us today!!! 678-274-9079 or send us a quick email. Fast Response!!
EMAIL: notarynow@notaryonwheels.us
notary public monroe georgia,mobile notary Athens,mobile notary Lexington,mobile notary Colbert,mobile notary public service Carlton,mobile notary Danielsville,notary public winder,mobile notary public lawrenceville,notary public loganville,mobile notary Conyers,mobile notary conyers,mobile public conyers,notary conyers georgia,notary monroe georgia,notary public Covington georgia,notary Covington,mobile notary Covington,mobile notary Woodville,mobile notary public woodville georgia,notary public Athens georgia,mobile notary Washington georgia,notary public commerce georgia,notary public monroe,notary public Greensboro georgia,notary public Madison,mobile notary public conyers georgia,notary public watkinsville georgia,mobile notary public madison georgia,notary public Madison georgia,notary madison georgia,notary public Oconee georgia, mobile notary Clarke county georgia,mobile notary public Watkinsville,Winder public notary mobile,notary public Commerce georgia,notary Oglethorpe